DEDICATED TEAM. WORLD CLASS RESULTS.
RICHARD PAGE
MANAGING DIRECTOR
Established Avizent as a boutique marketing consultancy delivering on-demand marketing services. He's worked with SAP, CGI, Bull Computers, iCrossing and Honeywell Bull.
KEVIN McGUINNESS
ASSOCIATE DIRECTOR
Kevin brings over 30 plus years of marketing expertise with a focus on business development and lead generation. Kevin is based in Newbury, England
SIMON JACOBSON
MARKETING ASSOCIATE 
Simon is an expert in channel marketing and integrated brand marketing. He's worked with world leaders including Cisco, Intel, Microsoft, NetApp, FireEye, Dynatrace and Veeme.
LEE COLLINS
MARKETING ASSOCIATE
Lee has over 18 years experience in IT consultancy and project management. He's focussed on marketing new technologies. Lee is based in Hartley Witney, Hampshire.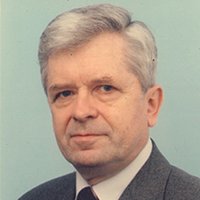 JACEK KOCOT
IT and TECHNOLOGY
Jacek is an IT guru. He advises on the best marketing technologies as well as ensuring our own systems are both performant and resilient. Jacek is based in Warsaw, Poland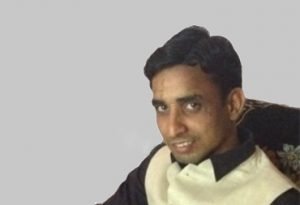 GAURAV GUPTA
MARKETING ASSOCIATE
Gaurav is an expert in web site design and creation. Plus he is a master in the creation of email campaigns. Gaurav is based in Jaipur, India
WE HAVE WORKED WITH THE WORLD'S MOST SOPHISTICATED BUSINESSES DELIVERING MARKETING SOLUTIONS
OUR COMMITMENT TO HELP OUR CLIENTS DELIVER THEIR STRATEGIES HAS SEEN US RECEIVE 100 % POSITIVE FEEDBACK
"I was impressed by the insight that was provided in the strategy and messaging workshop that was carried out. The follow up marketing plan was extremely thorough and detailed."
Focussed on Business Growth and rapid ROI
Vision & Strategy
Market entry setup
Product and Service localization
Channel development
Go to Market strategy
Awareness building
Lead generation
Sales growth
Performance monitoring.
MARKET ENTRY
We offer you a flexible approach to entering a new market. Simply select the key areas that reflect your current position and goals.
YOU CHOOSE
Are you looking to enter new markets in EMEA, CEE, Russia and Africa? We can help you set up your local presence, register your Company, find an office, register for VAT, identify partners, localize your products and services, prepare a Go to Market strategy and help execute the plan.
You decide and we will action the tasks.
MARKET EXPANSION
We can help you expand your business in existing markets to realize the full market opportunities.
YOU CHOOSE
Are you looking to exploit untapped market potential? We can put in place innovative marketing tactics to boost lead generation, expand your partner channel, raise awareness and cross-sell and up-sell to existing customers.
You decide what specific objectives you want to fulfil and we will work with you and put in place an action plan, budget and timelines.
INNOVATIVE MARKETING. EXCELLENT RESULTS.